your schedule
made flexible
stop missing your routine
adapt to your actual hours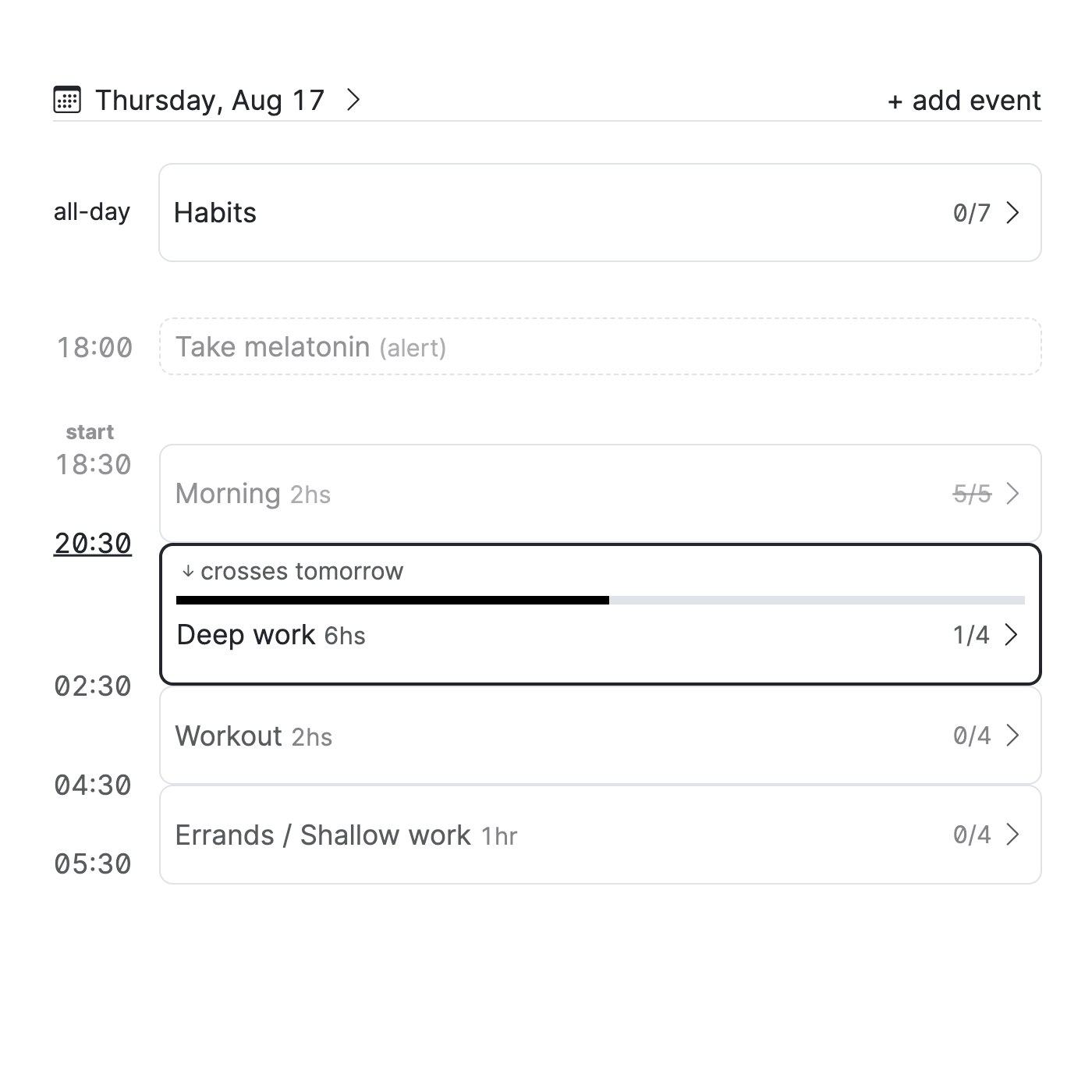 events
with flexible start/end times.
alerts
time-fixed appointments.
all-day events
useful for holidays, theming, and habits.
routines
reusable templates of events and tasks.
start time
set a start time for your day, or let it be detected each new day.
timeboard
get the overview of a routine.
focus-aware UI
to reduce distractions, we put emphasis on the current event, and slightly dim the rest.
checklists
create tasks inside events that can be marked as checked, or skipped.
historical data
access all past dates.
export data
get all your personal data.
dark/light mode
automatically adapts based on your device/OS theme.